Phoenix Chapter 13 Bankruptcy Lawyer
If you are facing foreclosure or repossession, you may not know where to turn. Even if you're unsure about bankruptcy, if you want to keep your home and possessions, speak to a knowledgeable attorney.
At Wright Law Offices, we find that Chapter 13 bankruptcy is an ideal option for many of our clients.
Scottsdale Debt Repayment Attorney
If repaying your debt is your goal, contact us online or call 602-456-6085 to schedule a free consultation. Bankruptcy is a powerful tool that can allow you to make a fresh financial start.
Repay Your Debt With Chapter 13 Bankruptcy
Unlike Chapter 7, which completely discharges your debt, Chapter 13 bankruptcy allows you to set up an affordable plan for repaying a portion of your debt. Following successful completion of your customized, three- or five-year plan, your remaining unsecured debt will be discharged.
In order to create a feasible Chapter 13 plan, our team at Wright Law Offices will carefully examine your income, expenses — such as your mortgage and car payments — and your debt, in order to craft a repayment plan that works for you. In most cases, we observe our clients' credit scores increasing within one year of filing Chapter 13 bankruptcy.
Chapter 13 and Foreclosure Defense
Many people file for Chapter 13 when they are facing foreclosure. Through the automatic stay and other tactics, such as eliminating a second mortgage through lien stripping, we can help you avoid foreclosure and keep your home.
Contact Us for a Free Consultation
Call our Phoenix Chapter 13 bankruptcy lawyer at 602-456-6085 or send us an
e-mail, and we will respond promptly. We look forward to meeting with you in a free consultation.
We are a debt relief agency. We help individuals and businesses file for bankruptcy relief under the Bankruptcy Code.
Why File for Bankruptcy
As a Phoenix, AZ chapter 13 bankruptcy lawyer well knows, the number one benefit to filing for chapter 13 bankruptcy is that your assets are protected. Unlike chapter 7 in which your assets are only exempt up to a certain amount, you do not have to worry with chapter 13 about losing your things. Learn how this will benefit you, and then contact Wright Law Offices for help.
Benefit #1: Keep Your Stuff
Chapter 13 focuses on repayment plans, not repossessions. Protect everything you love and hold dear while making payments back on what you owe. In fact, you may not even need to pay back everything you owe. Your payment plan will be determined based on your income and how much debt you are currently in. You will be afforded with a three to five year plan in which you will make regular payments to pay off some or all of your debt based on the original agreement your attorney, the courts, and your debtors all decide upon.
Benefit #2: Make Payments
Under chapter 13, you establish a payment plan. This will allow you to slowly but surely pay off your debts so that you no longer have to worry about them. Your plan will not have any surprises; you will always know what you will owe well ahead of time so that you can work to pay it off. Once you have finished making payments, if you were not required to pay off all your debts, whatever debt is left will be discharged.
Benefit #3: No Collectors
Once you have worked with an attorney to file for chapter 13, debt collectors are no longer allowed to contact you. No more harassing phone calls or threatening letters. They know you have submitted to an agreement to pay off your debts and will no longer need to reach out to you.
Benefit #4: Worry Less
With a trusted Phoenix chapter 13 bankruptcy lawyer by your side, you can officially worry less. No more sleepless nights wondering how you will pay everything off. No more panic attacks over debt collectors ambushing you unexpectedly. You will have a clear path forward that will allow you to put your mind at ease while you work to discharge your debt.
Benefit #5: Support
Working with an experienced attorney will make all the difference in the world for your case. They will negotiate with lenders and represent you in court. They will ensure that your rights are protected and so are the assets that you and your family cherish the most. If you are still suffering from anxiety or stress, they can also provide you with resources to help overcome and manage those responses to the situation.
There are of course also drawbacks to filing for chapter 13. One of the biggest is that it can stay on your credit report for up to ten years. However, this is not always the case. You will lose all your credit cards with this type of bankruptcy. It will also be very difficult to get any type of loan, especially a mortgage. To determine if filing for bankruptcy is the right option for you, contact a Phoenix chapter 13 bankruptcy lawyer at Wright Law Offices for help.
Phoenix Chapter 13 Bankruptcy FAQs
If you are considering filing for Chapter 13 bankruptcy, our Phoenix, AZ Chapter 13 bankruptcy lawyer can help you determine if this is the right path for you and guide you through the legal process of filing. Bankruptcy is a complex area of law filled with many nuances and stipulations, leading to a host of questions from those it may impact. 
Listed below are some of the most frequently asked questions and answers about the Chapter 13 bankruptcy process that are crucial to understand when considering filing. If you believe Chapter 13 bankruptcy is the right step for you, contact Wright Law Offices today to schedule an appointment where we can discuss your path forward.
How Is Chapter 13 Different From Chapter 7 Bankruptcy?
Chapter 13 is often referred to as a reorganization bankruptcy. Unlike Chapter 7, which involves liquidating assets to pay off debts, Chapter 13 allows individuals to keep their assets and reorganize their financial obligations into a manageable repayment plan. This plan typically lasts between three to five years and is suited for individuals with a regular income who can handle a structured payment schedule. It's a viable option for those who may not qualify for Chapter 7 due to higher incomes or for those who wish to prevent foreclosure of their homes. If you are seeking relief of debts but are unsure whether Chapter 7 or Chapter 13 bankruptcy is best for you, our Phoenix chapter 13 bankruptcy lawyer can help counsel you on the best option for your specific situation.
How Do I Know If I Am Eligible For Chapter 13 Bankruptcy?
Eligibility for Chapter 13 requires individuals to have a stable income with enough disposable income to pay down their debts according to the repayment plan. Additionally, your secured and unsecured debts must fall below certain thresholds. A chapter 13 bankruptcy lawyer can evaluate your financial situation in detail to determine if Chapter 13 is a viable option for you and assist you with the means test, which is a calculation to determine your eligibility.
Can I Keep My Home And Car If I File For Chapter 13 Bankruptcy?
One of the primary reasons individuals choose Chapter 13 is to protect significant assets like a home or car. This type of bankruptcy typically allows you to keep these assets as long as you continue to make the necessary payments through your repayment plan. It's essential, though, to work with a Chapter 13 bankruptcy lawyer to navigate the specifics and ensure your repayment plan is approved by the court.
What Types Of Debt Can Be Reorganized Under Chapter 13?
Chapter 13 bankruptcy can reorganize various types of debt. This includes mortgage arrears, car loans, credit card debt, medical bills, and certain tax obligations. Some debts, such as student loans, may not be discharged but can be included in the repayment plan, potentially with more favorable terms. Non-dischargeable debts, such as alimony and child support, must still be paid in full. Your lawyer will work with you to identify which debts can be reorganized to create a sustainable financial plan.
How Long Does The Chapter 13 Process Take, And Will I Have To Go To Court?
The Chapter 13 bankruptcy process generally takes three to five years to complete, depending on the length of your court-approved repayment plan. You will be required to attend a meeting of creditors, where they can ask questions about your financial situation and the proposed plan. Additionally, there will be a confirmation hearing before a bankruptcy judge who will approve your repayment plan. Our Phoenix chapter 13 bankruptcy lawyer lawyer will be with you every step of the way, ensuring you are prepared for each stage of the process.
The Importance Of Legal Representation
We understand that the decision to file for bankruptcy is never taken lightly. Our job is to offer our knowledge, experience, and representation to help ensure you're fully informed and supported throughout the process. If you're considering reorganizing your debts and looking for a skilled advocate, we encourage you to contact Wright Law Offices today, and together, we will navigate the intricacies of Chapter 13 bankruptcy and strive for a brighter financial future for you.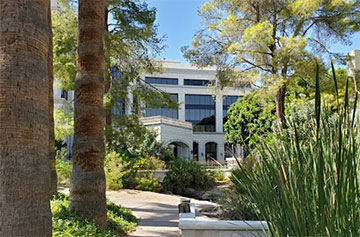 Practice Areas
Free Consultation
Location Served
Tempe AZ, Phoenix AZ, Scottsdale AZ, Avondale AZ, Mesa AZ and Glendale AZ
Client Review
"Benjamin Wright with Wright Law Office made a very difficult time for us much easier. We were struggling and did not know what our options were. He explained all our options and helped us to make the best financial decision. They made things easy and were always available to answer any questions we had. I would definitely recommend him."
Carlos Aguirre


Why should you hire our firm to represent you in bankruptcy?
Great question. Here are a few reasons:
1. Bankruptcy is our sole area of practice. Attorney Wright has over 10 years of experience in the field of bankruptcy and has helped over 1000 people successfully file.

2. Attorney Wright has an accounting background that is useful in analyzing complex financial documents. Prior to law school he obtained a degree in accounting from the University of Wisconsin School of Business. He exercised his strong numerical aptitude in the field of accounting, including several years with The Kohler Co., before ultimately deciding to pursue a law degree.

3. New clients meet with an attorney during their first visit. We understand your time is valuable. It is important your questions are answered quickly and accurately so you can take appropriate steps to secure a better financial future and eliminate fear and stress.

4. In business, referrals are the highest form of professional compliment. We frequently receive referrals from other lawyers and previous clients.

5. Our firm is small which enables us to focus on quality over quantity. We don't have billboards on the I-10 or banners affixed to public transportation. Our approach is a bit more understated. We care about people and doing things right and it shows in our low employee turnover and positive reviews.

6. Perhaps the most important consideration is the cost of filing bankruptcy. We continuously assess our fees to ensure we offer fair and competitive pricing. We want to offer you a deal without sacrificing the quality of your experience.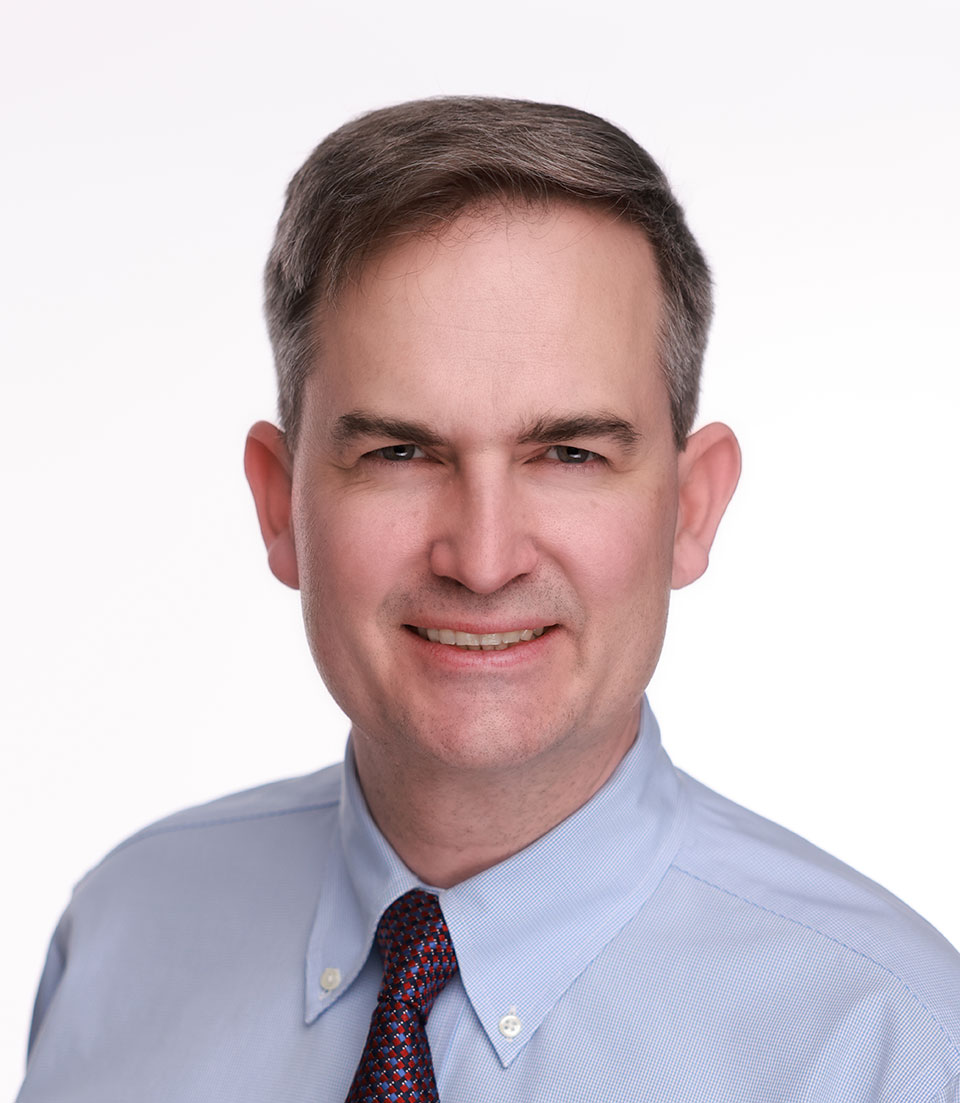 What our clients are saying…

Mr. Wright and his staff were amazing. They made a negative situation a lot better and turned it into a positive. Could really tell they care helping people and I will refer their Phoenix Bankruptcy Attorney firm to friends and family. Thanks again.

I called around looking for the right bankruptcy lawyer and came across Benjamin Wright. He personally called me for the consultation seeing how I live in Kingman AZ. He was very helpful from the start and his staff was very friendly and explained any questions I had, sorry for all the questions. I would definitely recommend Wright law offices, and I do!! Thanks for everything, you made what seemed like a hard thing to do simple!! You guys rock!!!

Great lawyer, he really helped my mother out of a jam. She was totally new to bankruptcy and he talked with us for about an hour and a half to make sure she wouldn't be worried.

Ben is a kind and down to earth attorney. He worked around my busy schedule as a single mom (school, full-time job, and daycare pick up and drop off times). He explained absolutely everything to me and was good about e-mailing. I am writing this review as a THANK YOU.

I had a very positive experience with Attorney Wright. He or his staff returned my e-mails and calls promptly (even after business hours occasionally). His fees were reasonable. He was patient with me when I showed up in court missing an important document. He is aggressive, but fair and nice.