Personal & Business Bankruptcy & Debt Relief Lawyers in Tempe, Arizona
A
t Wright Law Offices, we know that filing bankruptcy is not a decision most people take lightly. If you are considering speaking to a bankruptcy attorney about your financial troubles, we understand this is a last resort and that you have likely exhausted numerous other options.
Our team is here to put your mind at ease, help you identify your options and take the necessary steps to regain your financial freedom.
Contact Wright Law Offices online or call us in Phoenix, Arizona, at 602-456-6085. Come in and meet with us in a free consultation. We would be happy to answer your questions and tell you about our approach to bankruptcy law.
Our Bankruptcy and Debt Relief Services
At
Wright Law Offices of Phoenix, AZ, we help our clients either wipe out or manage their debt through the following methods:
Chapter 7 bankruptcy
Chapter 11 bankruptcy
Chapter 13 bankruptcy
Debt settlement
Small business bankruptcy
Short sales
Loan modifications
How Can Bankruptcy Help You?
Many of our clients are facing the very real possibility of losing their homes or other property. If you are struggling to pay your bills and you want to put an end to your worries, filing bankruptcy can immediately:
Stop foreclosure
Stop repossession
Stop creditor harassment
Find out more about our bankruptcy practice.
Contact Us Today
Call our Phoenix, Arizona, bankruptcy lawyer at 602-456-6085 or
send us an e-mail, and we will respond promptly. We look forward to meeting with you in a free consultation in Phoenix, Scottsdale, Tempe, Kingman, Avondale or Prescott.
We are a debt relief agency. We help individuals and businesses file for bankruptcy relief under the Bankruptcy Code.
Bankruptcy Steps
If you are struggling financially, you may be considering filing for bankruptcy with the help of a Tempe, AZ chapter 7 bankruptcy lawyer to represent your case. An experienced attorney will be able to guide you through each step of the process, explaining what happens next and answering any questions you may have. There are a few main steps that happen in each case, although everyone may experience bankruptcy a little differently. Learn more about the steps involved in the filing process, and then contact a lawyer at Wright Law Offices for help today.
Step 1: Counseling
Once you have found an attorney you like and you have decided to work together, you will need to attend a bankruptcy counseling session. This session is where you sit down with a credit expert in order to better understand bankruptcy for your situation. They will work with you to outline the process for your specific case to ensure you understand every facet of it. The sessions are not scary and are very simple. Just arrive ready to discuss your finances.
Step 2: File
After counseling, if you are still wanting to file, it is time to file your bankruptcy claim. Your attorney will handle the heavy lifting on this, but do not be afraid to ask questions if you want to better understand the intricacies of the process. This step mainly involves a lot of paperwork, which your Tempe chapter 7 bankruptcy lawyer will be able to help you with. They will ensure that everything is in order so the process continues smoothly.
Step 3: Stay
Once you have officially filed for bankruptcy, an automatic stay will be applied to your accounts. This means that the debt collectors are no longer able to actively reach out to you about collecting debts. This is one of the benefits of bankruptcy: no more stress from unexpected calls from creditors, lenders, or debt collectors.
Step 4: Creditor Meeting
This is where you will meet the trustee who has been appointed to oversee your case. They will run through all of your paperwork to verify that it is correct. They may ask verification questions, and they may also ask follow up questions during the meeting. While this may sound intimidating, it is not. The main point of this meeting is just to ensure that all of your papers are good to go. Working with a lawyer means you have nothing to worry about.
Step 5: Education
While you work to now pay off your debt in the way it has been agreed for your specific case, you must attend some courses. There, you will learn more about debt and how to avoid it in the future. These courses should be informational, and they will solely focus on tips for avoiding future issues with debt. These are required and cannot be skipped. Your attorney will give you more information as to where and when the courses will be held.
If you are facing an uncertain financial future, contact a Tempe chapter 7 bankruptcy lawyer at Wright Law Offices for help today.
About Chapter 7 Bankruptcy
If you're struggling with paying off your debt, you may want to speak with a Tempe, AZ Chapter 7 bankruptcy lawyer. It can be a complex process, and it helps to have someone knowledgeable and experienced on your side. A lawyer from Wright Law Offices can guide you through the process.
Here are some important things to know about Chapter 7 bankruptcy:
Chapter 7 bankruptcy is a type of bankruptcy that lets you discharge most of your unsecured debt, such as credit card debt and medical bills. If you qualify for Chapter 7 bankruptcy, your lawyer can help you figure out which assets are exempt from liquidation and which assets have to be sold to pay your debts.

A big benefit of filing for Chapter 7 bankruptcy is that it puts an immediate stop to creditor collection actions, such as wage garnishment, repossession, and foreclosure. An automatic stay goes into effect as soon as you file your bankruptcy petition, keeping creditors from taking further action against you.

You're required to pass a means test for Chapter 7 bankruptcy, which compares your income to the median income in the state. If your income is below the median, you may be eligible for Chapter 7. If it isn't, you may still be able to file for Chapter 13 bankruptcy, which requires you to enter into a repayment plan.

Since filing for bankruptcy can be complicated, having a Tempe Chapter 7 bankruptcy lawyer by your side is advisable. A lawyer can help you prepare and file your bankruptcy petition, including all required documentation and schedules. They can also represent you in court and advocate for your interests throughout the process.

While it is possible to file for bankruptcy without a lawyer, it is risky and can cause you to make mistakes that may get your case rejected. Working with an experienced bankruptcy lawyer can give you peace of mind and increase your chances of a successful outcome.

When hiring a lawyer, it's important to look for someone who is experienced, knowledgeable, and compassionate. Your lawyer should be someone you feel comfortable talking to and who understands your unique financial situation.

At your first consultation with a bankruptcy lawyer, they will evaluate your financial situation and advise you on the best course of action. They may also discuss alternatives to bankruptcy, such as debt consolidation or negotiation with creditors.

In addition to helping you file for bankruptcy, a Chapter 7 bankruptcy lawyer can also help you improve your credit. They can advise you on steps you can take to improve your credit score, including paying bills on time and using credit responsibly.

Hiring a Chapter 7 bankruptcy lawyer is an important investment in your financial future. While there are costs associated with hiring a lawyer, the benefits of having professional legal representation far outweigh the costs.
If you are struggling with debt and considering bankruptcy, don't wait to hire a Tempe Chapter 7 bankruptcy lawyer from Wright Law Offices.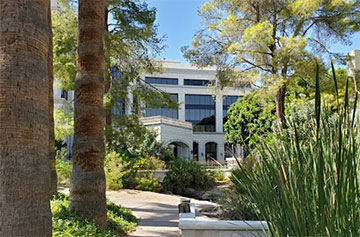 Practice Areas
Free Consultation
Location Served
Tempe AZ, Phoenix AZ, Scottsdale AZ, Avondale AZ, Mesa AZ and Glendale AZ
Client Review
"Benjamin Wright with Wright Law Office made a very difficult time for us much easier. We were struggling and did not know what our options were. He explained all our options and helped us to make the best financial decision. They made things easy and were always available to answer any questions we had. I would definitely recommend him."
Carlos Aguirre


Why should you hire our firm to represent you in bankruptcy?
Great question. Here are a few reasons:
1. Bankruptcy is our sole area of practice. Attorney Wright has over 10 years of experience in the field of bankruptcy and has helped over 1000 people successfully file.

2. Attorney Wright has an accounting background that is useful in analyzing complex financial documents. Prior to law school he obtained a degree in accounting from the University of Wisconsin School of Business. He exercised his strong numerical aptitude in the field of accounting, including several years with The Kohler Co., before ultimately deciding to pursue a law degree.

3. New clients meet with an attorney during their first visit. We understand your time is valuable. It is important your questions are answered quickly and accurately so you can take appropriate steps to secure a better financial future and eliminate fear and stress.

4. In business, referrals are the highest form of professional compliment. We frequently receive referrals from other lawyers and previous clients.

5. Our firm is small which enables us to focus on quality over quantity. We don't have billboards on the I-10 or banners affixed to public transportation. Our approach is a bit more understated. We care about people and doing things right and it shows in our low employee turnover and positive reviews.

6. Perhaps the most important consideration is the cost of filing bankruptcy. We continuously assess our fees to ensure we offer fair and competitive pricing. We want to offer you a deal without sacrificing the quality of your experience.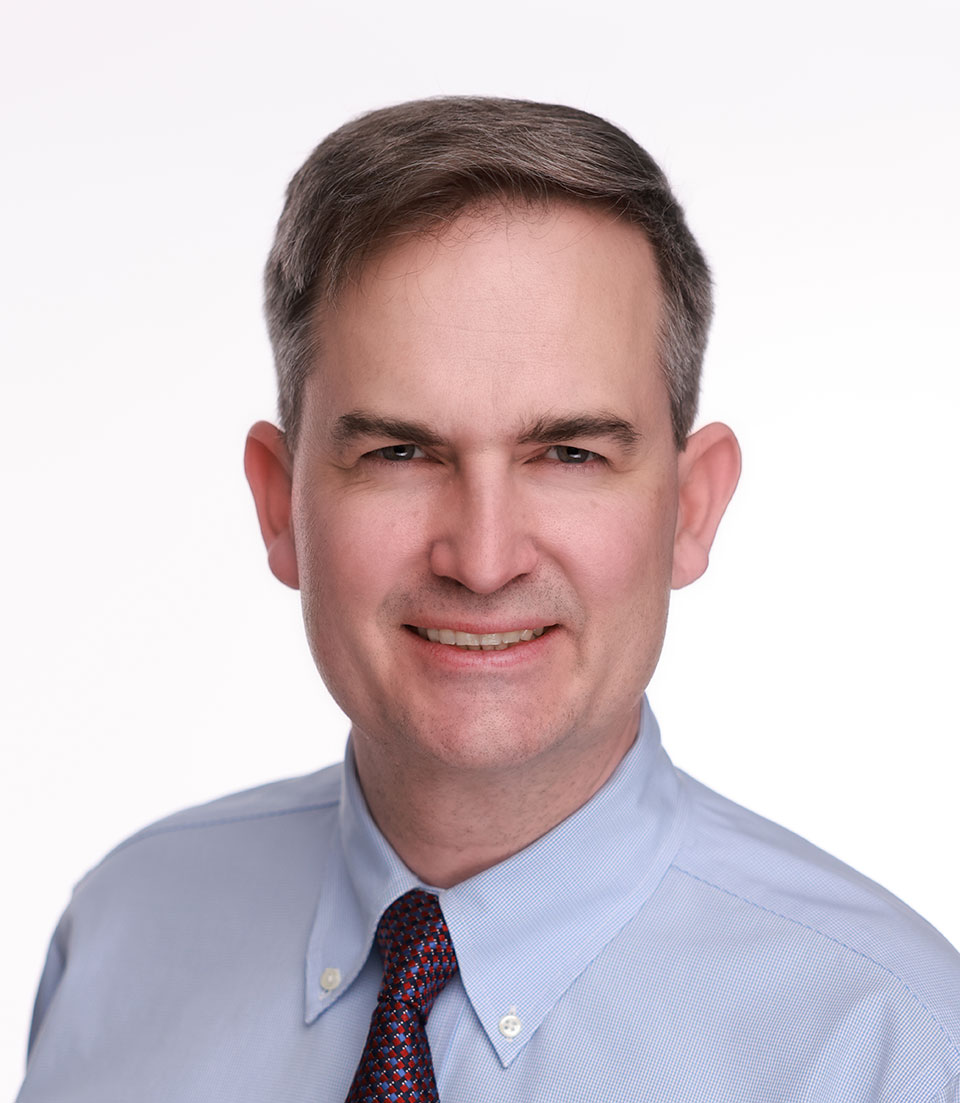 What our clients are saying…

Mr. Wright and his staff were amazing. They made a negative situation a lot better and turned it into a positive. Could really tell they care helping people and I will refer their Phoenix Bankruptcy Attorney firm to friends and family. Thanks again.

I called around looking for the right bankruptcy lawyer and came across Benjamin Wright. He personally called me for the consultation seeing how I live in Kingman AZ. He was very helpful from the start and his staff was very friendly and explained any questions I had, sorry for all the questions. I would definitely recommend Wright law offices, and I do!! Thanks for everything, you made what seemed like a hard thing to do simple!! You guys rock!!!

Great lawyer, he really helped my mother out of a jam. She was totally new to bankruptcy and he talked with us for about an hour and a half to make sure she wouldn't be worried.

Ben is a kind and down to earth attorney. He worked around my busy schedule as a single mom (school, full-time job, and daycare pick up and drop off times). He explained absolutely everything to me and was good about e-mailing. I am writing this review as a THANK YOU.

I had a very positive experience with Attorney Wright. He or his staff returned my e-mails and calls promptly (even after business hours occasionally). His fees were reasonable. He was patient with me when I showed up in court missing an important document. He is aggressive, but fair and nice.