Chapter 7 Bankrupcty Lawyer Phoenix, AZ
At Wright Law Offices, we understand that most people wish to pay off their debt. However, sometimes they simply can't. Several factors are considered when someone files for Chapter 7 bankruptcy in Phoenix, AZ; the best way to find out if you are eligible is to speak with an experienced bankruptcy lawyer.
Phoenix Debt Relief Attorney
Contact a Phoenix Chapter 7 bankruptcy attorney to learn more about how to qualify and to find out about your debt relief options. Call 480-845-0145 to request a free initial consultation with a knowledgeable attorney.
Who Can File for Chapter 7 Bankruptcy?
Whether or not you can file for Chapter 7 bankruptcy hinges on several factors. When you meet with us, attorney Ben Wright will review your income over the past six months to determine if you are above or below the median income level in Phoenix, Arizona.
Your current expenses, including your mortgage, utility payments and other loan payments, also will be considered. If you are under the median threshold amount or your expenses are higher than your income on a monthly basis, you may qualify for Chapter 7. If not, you may still qualify for Chapter 13 bankruptcy.
Discharge Your Debt With Chapter 7
Chapter 7 bankruptcy allows you to discharge all of your unsecured debt, typically within four to five months of filing. Immediately following a bankruptcy filing, an automatic stay will go into effect that requires creditors to stop all collections activities, including
foreclosure, wage garnishment and repossession. Examples of unsecured debt include:
Credit cards

Medical bills

Certain taxes

Judgments

Deficiency balances
Bankruptcy and Your Credit
One of the first things clients typically ask us is, "How will bankruptcy affect my credit?" In most cases, we observe credit scores increasing within one year of filing bankruptcy. Our lawyers can explain more about Chapter 7 bankruptcy and your credit.
Contact a Scottsdale Debt Relief Lawyer
Contact Wright Law Offices online or call 480-845-0145 for a free consultation with a Chapter 7 bankruptcy lawyer in Phoenix, Scottsdale, Tempe, or nearby in Arizona. We are a debt relief agency. We help individuals and businesses file for bankruptcy relief under the Bankruptcy Code.
Protect Your Assets
As mentioned above, a Phoenix, AZ chapter 7 bankruptcy lawyer can help you discharge debt such as credit cards and medical bills. They can also help protect some of your assets while filing for bankruptcy so that you do not have to worry about losing the roof over your head. Learn more about how an experienced attorney can protect your assets and get rid of your debt, and then contact a lawyer today at Wright Law Offices for help.
What Is Protected?
There are several assets you own that may or may not be protected. There are several different factors that go into determining this, so you should contact a lawyer for a more exact view on your specific case. In general, household items are protected up to a certain amount. This includes furniture and appliances. If you are married, the amount you are protected for doubles. Anything over that amount is not exempt.
Your home can be a protected asset — which is why many people choose to file chapter 7 bankruptcy. However, as previously stated, this will vary on a case by case basis, so please consult with a Phoenix chapter 7 bankruptcy lawyer for more detailed information. In general, the state of Arizona looks at your home's value and subtracts what is left that you owe on the house. Basically, how much have you paid down on the house and how much do you still owe. Depending on if you are married or not, this number varies. But, if you have paid down a certain amount and owe less than what your case specifies, then your house is protected.
Some other items that may be exempt are your personal items and certain savings accounts such as retirement accounts. Another item that people often ask about is burial plots. Under chapter 7, these are exempt and are not eligible for debt collectors to attempt to take.
As for your vehicles, these can be protected up to a certain amount. If you are elderly or disabled, your vehicle may be further protected for your use. There are also special cases for married couples. Remember, your car may or may not be protected. It depends on how much the vehicle is worth and if you still owe money on it. Year, make, and model are all also factors that can help.
While some of your personal items are more or less protected, in bankruptcy your wages are protected along with life insurance and benefits — these numbers are specific to after you have already filed.
Should I File?
There are many different ways to protect your assets if you are dealing with financial hardships. Bankruptcy is one way to save your finances in the long run. However, it may or may not be the best option for you. It is important that you talk to an experienced attorney to learn the best route to take. At Wright Law Offices, we work hard to protect what is yours. Contact a Phoenix chapter 7 bankruptcy lawyer for help today so we can determine the best legal road to take for your financial situation.
Seven Common Myths About Chapter 7 Bankruptcy
Navigating the intricacies of bankruptcy can be a daunting endeavor, but our Phoenix, AZ Chapter 7 bankruptcy lawyer can help guide you through the process and understand what is best for you. We believe in empowering our clients with accurate information to make informed decisions. Listed below are seven common myths about Chapter 7 bankruptcy and an explanation for why these myths are not true. For further information and advice about the process of filing for Chapter 7 bankruptcy, contact Wright Law Offices today to schedule an appointment.
Filing For Bankruptcy Ruins Your Credit Forever
Many believe that filing for bankruptcy will permanently destroy your credit score. In reality, Chapter 7 bankruptcy remains on your credit report for up to 10 years. However, the effect it has on your credit score diminishes over time, and you can start rebuilding your credit immediately after discharge. With the right strategies, some clients are even able to achieve a good credit score within a few years post-bankruptcy.
You Will Lose Everything You Own
There's a common misconception that Chapter 7 bankruptcy leaves you with nothing. This is not the case. Bankruptcy laws provide exemptions that allow many filers to keep most, if not all, of their possessions. Our skilled Phoenix Chapter 7 bankruptcy lawyer can help you understand which of your assets are exempt and work towards protecting as much of your property as possible.
Wealthy People Can't File For Chapter 7
Eligibility for Chapter 7 bankruptcy is not exclusively determined based on income level. While there are income limits and means tests to determine eligibility, even individuals with significant incomes may qualify under certain circumstances. Filing for Chapter 7 bankruptcy is about your ability to pay your debts versus your necessary living expenses, not just your income level.
All Debts Are Wiped Clean In Chapter 7 Bankruptcy
While Chapter 7 bankruptcy can discharge a large amount of debt, it doesn't cover everything. Obligations like student loans, most taxes, alimony, and child support typically cannot be eliminated. Consulting with our Phoenix Chapter 7 bankruptcy lawyer can provide a clearer understanding of what debts can and cannot be discharged in your case.
Bankruptcy Is A Personal Failure
Many view bankruptcy as a sign of personal or moral failing. However, bankruptcy is a legal tool designed to give people a fresh start. Most bankruptcies are the result of unforeseen circumstances, such as medical emergencies, divorce, or sudden unemployment. It represents a pragmatic solution, not a character indictment. A lawyer will consult with you and advise you on if this is the best step forward for you and your finances. If it is, there is no shame in taking an action that represents the best step for your future.
Filing For Bankruptcy Is An Embarrassing Public Process
Some potential filers are concerned that bankruptcy will be a public declaration of their financial woes. While bankruptcy filings are public records, the chances of someone you know coming across this information are slim.
You Can Only File For Bankruptcy Once
People often mistakenly think that they can file for Chapter 7 bankruptcy only once. While there are time limits on how often you can file, it is not a one-time-only process. Typically, you can file for Chapter 7 bankruptcy again after eight years have passed from the date of your last filing, if you believe you must do so.
Seeking Legal Guidance Through The Filing Process
Understanding the truths behind these, and other, misconceptions is important for anyone considering consulting a Chapter 7 bankruptcy lawyer. The journey to financial stability is a path best navigated with knowledgeable guidance. If you're contemplating Chapter 7 bankruptcy, reach out to Wright Law Offices today and allow us to provide the clear, compassionate, and competent counsel you deserve.
Phoenix Chapter 7 Bankruptcy Lawyer
If you are considering filing for bankruptcy, contact a Phoenix, AZ Chapter 7 bankruptcy lawyer. Here are some frequently asked questions and answers about Chapter 7 bankruptcy lawyers.
1. What Is Chapter 7 Bankruptcy, And Why Might I Need A Lawyer?
Chapter 7 bankruptcy is a legal process designed to provide individuals and businesses with a fresh start by eliminating most of their debts. A Chapter 7 bankruptcy lawyer specializes in guiding clients through this process, helping them understand eligibility criteria, filing requirements, and navigating the complexities of bankruptcy law.
2. How Do I Know If I Qualify For Chapter 7 Bankruptcy?
To qualify for Chapter 7, you must meet certain income criteria and pass the means test, which compares your income to the median income in your state. A Chapter 7 bankruptcy lawyer can assess your financial situation, guide you through the means test, and determine your eligibility.
3. What Role Does A Chapter 7 Bankruptcy Lawyer Play In The Filing Process?
A Chapter 7 bankruptcy lawyer assists you in preparing and filing the necessary paperwork, ensuring accuracy and completeness. They also help protect your assets by leveraging exemptions and navigating the legal nuances of the bankruptcy code.
4. Will Hiring A Chapter 7 Bankruptcy Lawyer Increase My Chances Of A Successful Outcome?
Yes, hiring a qualified lawyer significantly increases your chances of a successful Chapter 7 bankruptcy. Lawyers possess the legal knowledge and experience to navigate the complexities of bankruptcy law, increasing the likelihood of a positive outcome and minimizing the risk of mistakes that could jeopardize your case.
5. Can I File For Chapter 7 Bankruptcy Without A Lawyer?
While it is possible to file for Chapter 7 bankruptcy without a lawyer, it is not recommended. The bankruptcy process is complex, and a lawyer's expertise is invaluable in ensuring that your case is handled correctly. Mistakes in filing can lead to delays, complications, or even dismissal of your case.
6. How Much Does A Chapter 7 Bankruptcy Lawyer Cost?
The cost of a Phoenix chapter 7 bankruptcy lawyer varies depending on factors such as location, complexity of the case, and the lawyer's experience. Some lawyers charge a flat fee, while others may charge an hourly rate. It's crucial to discuss fees upfront and ensure you have a clear understanding of the costs involved.
7. What Debts Can Be Discharged Through Chapter 7 Bankruptcy?
Chapter 7 bankruptcy typically discharges unsecured debts, such as credit card debt, medical bills, and personal loans. However, certain debts, such as student loans and recent tax obligations, may not be dischargeable. A Chapter 7 bankruptcy lawyer can help you understand which debts may be discharged in your specific situation.
8. Will Filing For Chapter 7 Bankruptcy Affect My Credit Score?
Yes, filing for Chapter 7 bankruptcy will impact your credit score. However, for many individuals considering bankruptcy, their credit may already be adversely affected by financial difficulties. Over time, with responsible financial management, you can rebuild your credit.
9. How Long Does The Chapter 7 Bankruptcy Process Take?
The Chapter 7 bankruptcy process typically takes a few months, from filing the initial paperwork to receiving a discharge. A Chapter 7 bankruptcy lawyer can help expedite the process by ensuring all requirements are met promptly and efficiently.
If you need assistance with your bankruptcy case, schedule a meeting with a Phoenix Chapter 7 bankruptcy lawyer. At Wright Law Offices, we are here to assist you.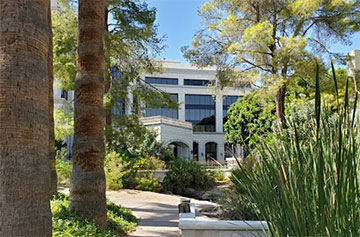 Practice Areas
Free Consultation
Location Served
Tempe AZ, Phoenix AZ, Scottsdale AZ, Avondale AZ, Mesa AZ and Glendale AZ
Client Review
"Benjamin Wright with Wright Law Office made a very difficult time for us much easier. We were struggling and did not know what our options were. He explained all our options and helped us to make the best financial decision. They made things easy and were always available to answer any questions we had. I would definitely recommend him."
Carlos Aguirre


Why should you hire our firm to represent you in bankruptcy?
Great question. Here are a few reasons:
1. Bankruptcy is our sole area of practice. Attorney Wright has over 10 years of experience in the field of bankruptcy and has helped over 1000 people successfully file.

2. Attorney Wright has an accounting background that is useful in analyzing complex financial documents. Prior to law school he obtained a degree in accounting from the University of Wisconsin School of Business. He exercised his strong numerical aptitude in the field of accounting, including several years with The Kohler Co., before ultimately deciding to pursue a law degree.

3. New clients meet with an attorney during their first visit. We understand your time is valuable. It is important your questions are answered quickly and accurately so you can take appropriate steps to secure a better financial future and eliminate fear and stress.

4. In business, referrals are the highest form of professional compliment. We frequently receive referrals from other lawyers and previous clients.

5. Our firm is small which enables us to focus on quality over quantity. We don't have billboards on the I-10 or banners affixed to public transportation. Our approach is a bit more understated. We care about people and doing things right and it shows in our low employee turnover and positive reviews.

6. Perhaps the most important consideration is the cost of filing bankruptcy. We continuously assess our fees to ensure we offer fair and competitive pricing. We want to offer you a deal without sacrificing the quality of your experience.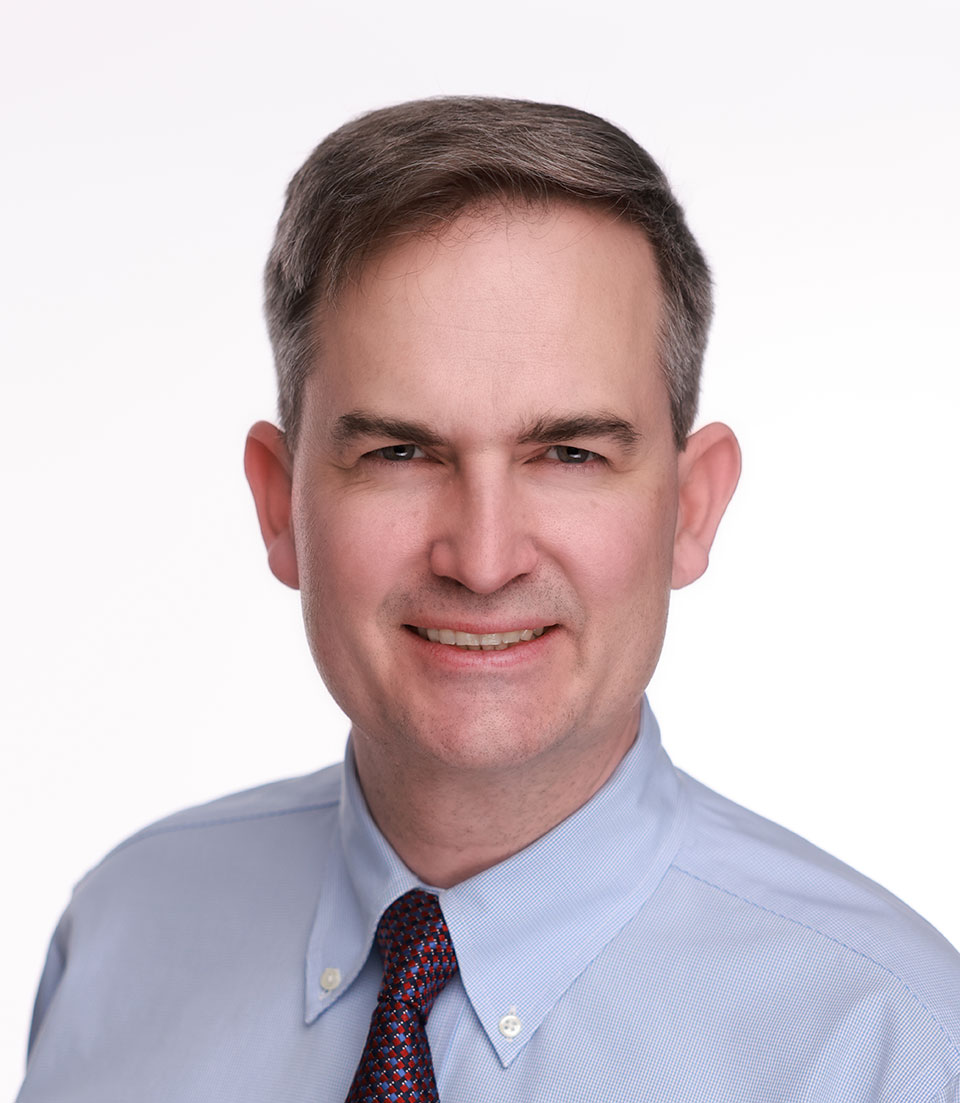 What our clients are saying…

Mr. Wright and his staff were amazing. They made a negative situation a lot better and turned it into a positive. Could really tell they care helping people and I will refer their Phoenix Bankruptcy Attorney firm to friends and family. Thanks again.

I called around looking for the right bankruptcy lawyer and came across Benjamin Wright. He personally called me for the consultation seeing how I live in Kingman AZ. He was very helpful from the start and his staff was very friendly and explained any questions I had, sorry for all the questions. I would definitely recommend Wright law offices, and I do!! Thanks for everything, you made what seemed like a hard thing to do simple!! You guys rock!!!

Great lawyer, he really helped my mother out of a jam. She was totally new to bankruptcy and he talked with us for about an hour and a half to make sure she wouldn't be worried.

Ben is a kind and down to earth attorney. He worked around my busy schedule as a single mom (school, full-time job, and daycare pick up and drop off times). He explained absolutely everything to me and was good about e-mailing. I am writing this review as a THANK YOU.

I had a very positive experience with Attorney Wright. He or his staff returned my e-mails and calls promptly (even after business hours occasionally). His fees were reasonable. He was patient with me when I showed up in court missing an important document. He is aggressive, but fair and nice.